All Shows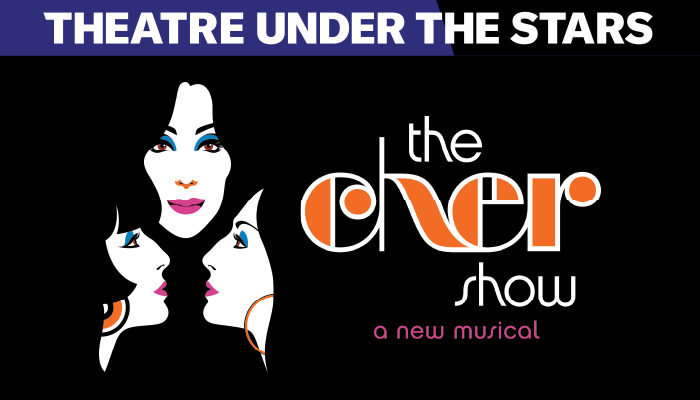 The Cher Show
Dates
---
Apr 16 - Apr 28, 2024
Event Type
---
Broadway Shows
Ticket Price
---
Season subscriptions start at $99
On Sale
---
Season subscriptions on sale now
Show Description
Book by Rick Elice
THE TONY AWARD®-WINNING MUSICAL! HER LIFE. THE STORY. THE LEGEND.
Superstars come and go. Cher is forever. For six decades, only one unstoppable force has flat-out dominated popular culture — breaking down barriers, pushing boundaries, and letting nothing and no one stand in her way. This is her story, and it's packed with so much Cher that it takes three women to play her.
This show also features every one of  those amazing Bob Mackie costumes that Cher wore.  This production features all of them!  It will blow your mind.
This is an unabashedly fabulous new musical that will have you dancing in the aisles!
Brought to you only by Theatre Under The Stars – Opening Doors to Excellence
Performance Schedule
Audio Description
Open Captions
ASL
Swipe to see more details
Tue Apr 16, 2024 at 7:30 pm
Wed Apr 17, 2024 at 7:30 pm
Thu Apr 18, 2024 at 7:30 pm
Fri Apr 19, 2024 at 8:00 pm
Sat Apr 20, 2024 at 2:00 pm
Sat Apr 20, 2024 at 8:00 pm
Sun Apr 21, 2024 at 2:00 pm
Sun Apr 21, 2024 at 7:30 pm
Tue Apr 23, 2024 at 7:30 pm
Wed Apr 24, 2024 at 7:30 pm
Thu Apr 25, 2024 at 7:30 pm
Fri Apr 26, 2024 at 8:00 pm
Sat Apr 27, 2024 at 2:00 pm
Sat Apr 27, 2024 at 8:00 pm
Sun Apr 28, 2024 at 2:00 pm
Slyly fabulous
- Hollywood Reporter
Subscribe to the Theatre Under the Stars Series
Upcoming Shows
Sweeney Todd
Oct 17 - Oct 29, 2023
Rodger's & Hammerstein's Cinderella
Dec 5 - Dec 24, 2023