All Shows
Ruckus with Emi Ferguson, flute: Fly the Coop
Ticket Price
---
Starting at $37.50 (plus applicable fees)
Presented by DACAMERA
Houston debut
Sonata in C Major, BWV 1033
Sonata in E Minor, BWV 1034
Sonata in E Major, BWV 1035
Selected Preludes
Emi Ferguson, flute; Elliot Figg, harpsichord; Clay Zeller-Townson, bassoon; Arash Noori, lute; Doug Balliett, baroque bass and violone; Paul Holmes Morton, cello, banjo; Anthony Albrecht, cello
Ruckus is a "shapeshifting" Baroque band with a fresh, visceral approach to early music, formed by some of today's leading soloists of this repertoire. Their collaboration with acclaimed English-American flutist Emi Ferguson, recorded for Ruckus's acclaimed debut album, Fly The Coop, is a joyous, kaleidoscopic romp through some of Bach's most playful and transcendent works. Savor these new arrangements of Bach's flute sonatas and keyboard preludes that explode his bass lines into a rainbow of textures and colors, continually shifting like light over the landscape as Ferguson's flute lines dance above.
Performance Schedule
Audio Description
Open Captions
ASL
Swipe to see more details
a fizzing, daring display of personality and imagination
- The New York Times
panache, and the jubilant, virtuosic verve of a bebop-Baroque jam session
- Boston Musical Intelligencer
Stay Connected
Sign up for our email list to stay up-to-date on all things Hobby Center. Or contact us with any questions and we will get back to you as soon as possible.
Upcoming Shows
Renée Elise Goldsberry in Concert
Jan 20, 2024
Elias String Quartet; Sarah Rothenberg, Piano
Feb 9, 2024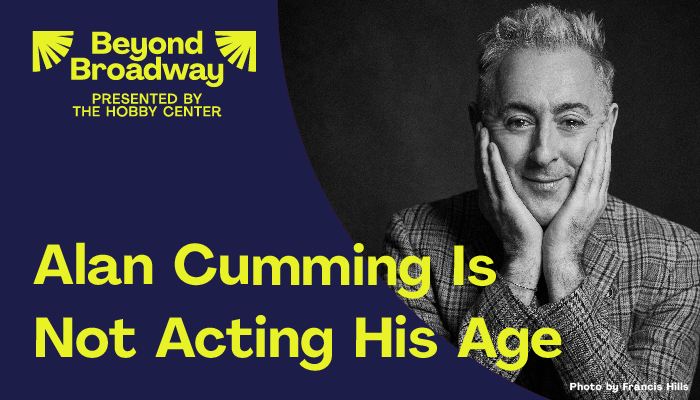 Alan Cumming Is Not Acting His Age
Mar 6 - Mar 7, 2024