All Shows
Parker Quartet
Ticket Price
---
Starting at $37.50 (plus applicable fees)
Duration
---
1 hour 45 minutes with an intermission
Presented by DACAMERA
Inspiring performances, luminous sound, and exceptional musicianship are the hallmarks of the Grammy Award-winning Parker Quartet. Renowned for its dynamic interpretations and polished, expansive colors, the group has rapidly distinguished itself as one of the preeminent ensembles of its generation, dedicated purely to the sound and depth of their music.
Dvořák: Selections from "Cypresses"
Bartók: Quartet No. 5, Sz. 102
Mozart: Quartet in E Minor, K. 417d [fragment]
Vijay Iyer: Mozart Effects (DACAMERA co-commission)
Dvořák: Quartet in F Major, Op. 96, "American"
Parker Quartet (Daniel Chong, violin; Ken Hamao, violin; Jessica Bodner, viola; Kee-Hyun Kim, cello)
The Juilliard String Quartet has cancelled their January performances as first violinist Areta Zhulla welcomes the birth of her second child. We wish Areta and her family the best, and look forward to having the quartet back at DACAMERA in a future season. Replacing the Juilliard String Quartet on January 13 is the Grammy Award-winning Parker Quartet in their first DACAMERA appearance.
Performance Schedule
Audio Description
Open Captions
ASL
Swipe to see more details
…fiercely committed performances…
- The Boston Glob
Stay Connected
Sign up for our email list to stay up-to-date on all things Hobby Center. Or contact us with any questions and we will get back to you as soon as possible.
Upcoming Shows
Renée Elise Goldsberry in Concert
Jan 20, 2024
Elias String Quartet; Sarah Rothenberg, Piano
Feb 9, 2024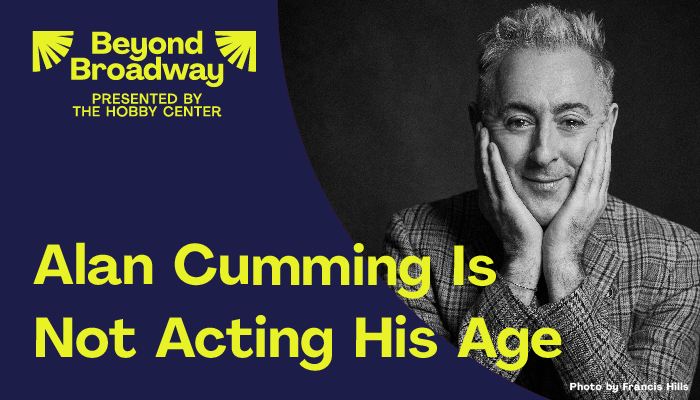 Alan Cumming Is Not Acting His Age
Mar 6 - Mar 7, 2024