All Shows
From the New World
Ticket Price
---
$25
Student and senior discount available
Presented by Texas Medical Center Orchestra
The award-winning Texas Medical Center Orchestra returns to the Hobby Center to present their 2023-2024 season: New Horizons.
The journey commences with the spirited Overture to George Gershwin's "Girl Crazy." This lively piece transports you to the heart of the American West, echoing the vivacity and carefree spirit of the Roaring Twenties. Gershwin's melodies, infused with infectious rhythms, create a vibrant soundscape that celebrates the exuberance and charm of a bygone era.
Following this lively start, the Texas Medical Center Orchestra welcomes the virtuoso Pianist and Doctor Mei Rui to the stage. Mei Rui, known for her remarkable skills and intense musicality, takes center stage in a performance of Gershwin's iconic "Rhapsody in Blue." This American classic captures the essence of the Jazz Age, blending classical and jazz elements. As the piano weaves its spell, you will embark on a musical journey through the bustling streets and soaring skyscrapers of the era.
Concluding the program, the orchestra turns to the Romantic masterwork, Antonín Dvořák's Symphony No. 9. This symphony, often referred to as the "New World Symphony," mirrors the dynamism and optimism of the late 19th century. Dvořák's evocative melodies, lush harmonies, and sweeping emotional range will lead you on a journey through the American landscape. It's a musical testament to the fusion of cultures and the enduring power of music to transcend time and place.
This promises to be a captivating exploration of American and European musical traditions, bridging the past and present with a rich tapestry of melodies, rhythms, and emotions.
Performance Schedule
Audio Description
Open Captions
ASL
Swipe to see more details
Stay Connected
Sign up for our email list to stay up-to-date on all things Hobby Center. Or contact us with any questions and we will get back to you as soon as possible.
Upcoming Shows
Renée Elise Goldsberry in Concert
Jan 20, 2024
Elias String Quartet; Sarah Rothenberg, Piano
Feb 9, 2024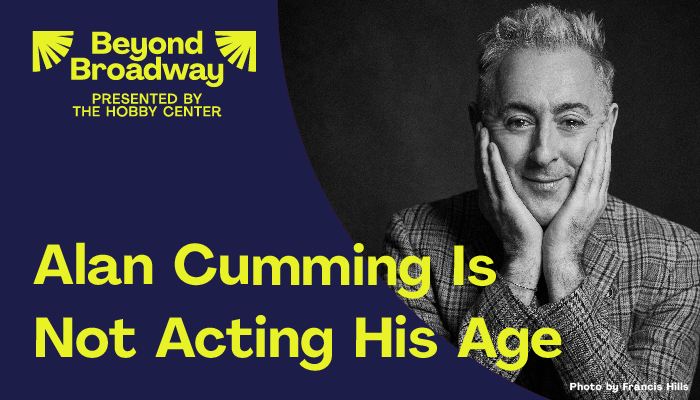 Alan Cumming Is Not Acting His Age
Mar 6 - Mar 7, 2024